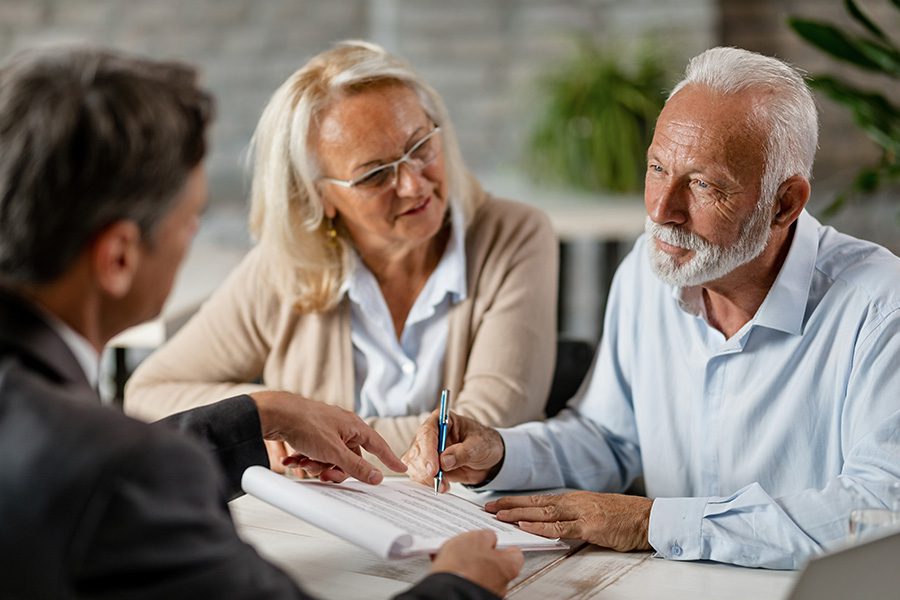 Approximately three months before you turn 65, you should enroll in Medicare through the Social Security Administration. Original Medicare is offered through the federal government, but it doesn't cover everything you may need.
In addition, you can evaluate your current plan every year after initial enrollment and determine if changes are required. During the Open Enrollment Period (in 2022, it is from October 15 – December 7), you can work with one of our Specialists to determine which plans will meet your needs for the coming year.
Here is a breakdown of Medicare plans and options.
Original Medicare Offered through the Federal Government
Part A
Covers hospital stays and inpatient care
Part B
Covers doctor visits and outpatient care
More Coverage: Option 1 – Offered by Private Insurance Companies
Add One or Both of these Options
Supplement
Helps pay for out-of-pocket expenses that are not covered by Parts A & B

Part D
Pays for Prescription Drugs
More Coverage: Option 2 – Medicare Advantage – Offered by Private Insurance Companies


Part C
Combines Parts A and B into one plan

Part D
Pays for Prescription Drugs


Additional Plans
Including Vision, Dental, and Hearing
Want to know more? Please watch this brief video from Medicare.
Our Process
Now that you have a basic overview of the parts of Medicare, please know the plans and offerings change somewhat every year. Understanding the various aspects and supplemental options can help you choose a coverage plan to suit your needs.
We sit down with you (or, if you prefer, conduct a videoconference or telephone call) to evaluate your needs so you can make the most informed decision. We are scheduling appointments now in our Akron office (330-753-8700), and through our partner, Jeffery Protects, in our Wadsworth office.
"It is our goal to help take the difficulty out of Medicare.  It is best to talk to a local independent agent to get help with your questions and enrollment," advises AIDI President Jeff Novak.
Disclaimer
We do not offer every plan available in your area. Any information we provide is limited to those plans we do offer in your area. Please get in touch with Medicare.gov or 1-800-MEDICARE to get information on all your options.